Thomas Campbell
O: 301-831-5099 x103 M: 240-772-0062
Thomas Sells Homes, Not Houses
Striving to maintain long-term relationships with each of Thomas's clients is easily the most important aspect of his job. There is nothing he takes more pride in then someone telling a friend, family member or associate how happy they were with the service Thomas provided. One of his biggest goals is to provide extraordinary service and help consumers make wise financial decisions with their real estate transactions. Exceed expectations!!!
Thomas is a licensed real estate agent for Charis Realty Group and has been in the real estate business since 2005. Ongoing communications, personal contact, market updates and staying on top of the whole real estate process allows Thomas to provide the best possible experience for buyers and sellers alike. Making sure that the process is smooth and seamless is the cornerstone of his success.
2673402
"Thomas was very professional during the whole process of buying my first home! His website was extremely easy to use and highly effective in looking ... more "
5.0/5.0
2702616
"I recently purchased my first house with Thomas, and he was wonderful to work with. Throughout the entire process, he made me feel like I was a ... more "
5.0/5.0
by

zuser20160328075950120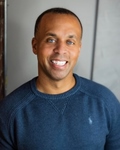 Thomas Campbell
The Campbell Home Team -Team Leader, Co-Owner
Charis Realty Group


Proudly located in Maryland & West Virginia




Phone: 304-239-0443

,
Phone:

301-831-5099 x103


Fax:

301-960-8240