Selling Homes, Not Houses
As a recent buyer of her first home, Jen appreciates the range of emotions and the difficulties in decision-making that are experienced during the buying and selling of homes. This understanding, coupled with the added advantage of her familiarity with our local real estate market, enables Jen to guide you through the purchase and selling of your home with compassion and knowledge.
Jen was raised in Montgomery County, Maryland, and currently lives in Frederick. She received a Pastry Arts Degree from L'Academie de Cusine in 2004, and brought joy to many throughout her 16-year career as a cake decorator. Jen always listened to her customers carefully to determine their needs. Her decorated cakes garnered rave reviews because of her originality, artistic talent and attention to detail. Jen has carried these skills into her real estate career. She takes great care to understand her clients' needs. Using he artistic eye, she enables home buyers to visualize houses as their future homes, and to market houses for sale successfully. Jen prides herself as being extremely accommodating to her clients throughout their home-buying and home-selling experience.
Jen is a long-distance runner with 12 Marathons (26.2 miles) under her belt. Her determination to succeed as a runner reflects her overall approach to life. She is gifted with an undying will-power and drive to accomplish all of her goals. She possess a strong work ethic that overflows with caring, confidence and talent….the perfect recipe for a great Real Estate Agent!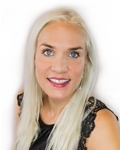 Jennifer Senseney
Realtor
Charis Realty Group


Proudly located in Maryland & West Virginia




Phone: 304-239-0443

,
Phone:

301-831-5099x190